OBITUARY
Marilyn Blanche BAKER-MADSEN
July 23, 1949

–

January 17, 2022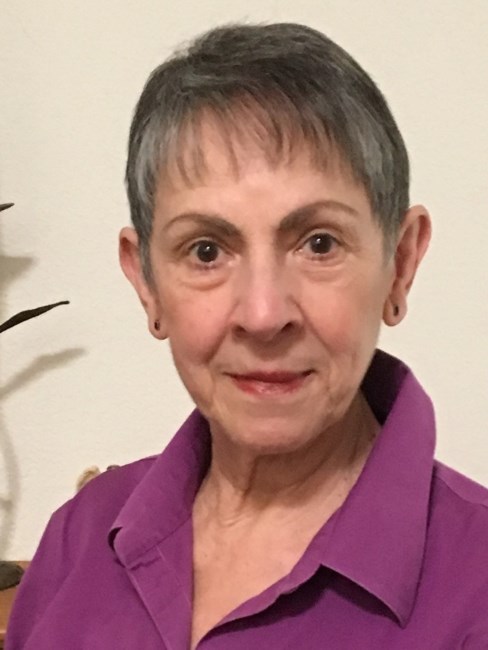 Marilyn Blanche Baker-Madsen July 23, 1949 – January 17, 2022 Marilyn Blanche Baker-Madsen entered into rest on Monday evening January 17, 2022, with her beloved spouse Carl holding her hand and speaking words of love to her. She succumbed to stage IV lung cancer after a fierce battle. When her cancer diagnosis was discovered, she took on her treatments as a Dragon Slayer – shield and sword in hand she faced each hill with the courage of a warrior. Still, despite the fight she displayed, she was at peace with her fate. She had no fear but placed her destiny in God's hands where she believed it was held gently with great care. Marilyn walked in beauty all her days. She gave freely to all those she loved, believing that the more love you give away the more there is to give. Her tribe remains and is abundant, too many to name all here. She will be greatly missed by her husband Carl Baker-Madsen. Although, gifted to her by marriage she always considered Stacey Pasquale and Brad Madsen as her daughter and son who also mourn her loss as do her granddaughters Maggie Pasquale and Maria Pasquale and not to forget, her son-in-law Michael Pasquale. Also surviving her are her sister-in-law Maureen Madsen, Aunt "Perky" Pearl Carter, Cousins Cindy Walley, (Jill Mahoney) and Su Westberg, (Randall Westberg). She also leaves behind a niece and two nephews, Shannon DeLaney, Andrew DeLaney, Dan Delaney (Michelle) and grandnieces and grandnephews; also, cousins on her father's side, including Pat Baker and Margie Lock (Robert). She was proceeded in death by her father Alan "Buddy" Baker, her mother Helen Baker, and her sister Dorothy DeLaney (Kenyon). Buddy, Helen, and Dorothy are welcoming her into their loving arms. Not too long ago she traveled to Cornwall, England to reconnect with her English cousins of which there are many. At the 50th class reunion of Clifton High School she also reconnected with very dear old friends who have been so supportive during her illness, as were multitudes of other loving friends. Her heart carried so many loved ones, and she always found room for more. Each was special and each knew of her love. She carried our hearts in her heart. Marilyn was raised in Clifton Arizona, attended Arizona State University, earning a Bachelor's in English and a Master's in Education. She began her career as a High School English Teacher, transitioning to become a School Librarian and then a Children's Librarian at Glendale Public Library in Arizona. In 1985 Marilyn came to Hayward California to accept a position as the Director of the Hayward Public Library where she served until 2004. She was always a Children's Librarian at heart. She believed that our future depended on children developing a love for books and reading. Children always came first for her and although she was the director, she always made time to do a few storytelling assemblies for Hayward Elementary School children. During her tenure at Hayward, she founded and nurtured an Adult Literacy Program called Literacy Plus. She believed strongly that every adult regardless of age or status should be able to read and that their lives would be so much better if they could. One of her first assignments as Library Director was to collaborate with Freddye M. Davis, President of the Hayward, South Alameda County NAACP, to create an annual Dr. Martin Luther King, Jr. Birthday Celebration. The celebration has been held annually since January 1986 and Freddye and Marilyn became life-long friends. It was fitting that she would choose Martin Luther King Jr. Day the day of her passing. She worked tirelessly to continue the spirit of Dr. King's legacy, championing the rights of others, and celebrating the rich diversity of the Hayward community. Leaving the world on that day it's as if she were reminding us to watch out for everyone, especially those who are treated unjustly. Before and after retirement, Marilyn was very active in the Hayward Community receiving many awards for her service, including awards from the California Library Association, the California Association of Library Trustees and Commissioners and many various commendations, proclamations and resolutions from City, County, State and Federal governmental bodies. She served on the Board of the Eden Youth and Family Center and the Hayward Literacy Plus Council. She was an active member and served in several officer positions in the Alpha Omega Chapter of Delta Kappa Gamma, an organization of women educators. She served on the Hayward Volunteer Dinner Committee and the Dr. Martin Luther King, Jr. Celebration Committee. She had a boundless love of books and championed reading for everyone throughout her life. After retirement from the City, she and her husband, Carl along with Sherman and Alison Lewis purchased The Book Shop, a local independent bookstore founded in 1960. Together they believed that Hayward needed an independent bookstore. When the lease became untenable after eight plus years, their beloved manager Renee Rettig was able to carry on the legacy of an independent bookstore in downtown Hayward, with her shop across the street, Books on B. Marilyn was a consummate storyteller. As Children's Librarian in Glendale, she had a cable access TV show telling stories to children. Some of her favorites were Strega Nona by Tomie dePaolo, Caps for Sale by Esphyr Slobodkina, Miss Nelson is Missing by Harry G. Allard Jr. and James Marshall, and Tiki Tiki Tembo by Arlene Mosel and Blair Lent. She brought stories alive to audiences young and old as we traveled with her from the hillsides of Calabria to Miss Nelson's classroom to everywhere in between. The world was ours through the tales she delivered. She enriched and enlightened us beyond measure. She knew us for who we were and accepted us in total. Just knowing her made us better persons. Marilyn loved to entertain both family and friends. Laughter and fun times were her salve. She enjoyed decorating and creating a beautiful table to share meals with those she loved. Every birthday, holiday and gathering was a reason for celebration and required much attention to detail. She wanted everyone to feel loved, honored and pampered. Marilyn would want all the wonderful healthcare workers who tenderly guided her through this process and provided excellent care that your efforts were so greatly appreciated. Thank you all so much. Marilyn's passing will leave a missing piece in every heart she has touched. She would want you to know that she loves you and that you can continue to carry her in your heart as she has always carried you in her heart. A celebration of her life will be planned sometime in a hopefully COVID safe future. In lieu of flowers the family requests that donations in Marilyn's memory be made to FESCO, The Friends of the Hayward Public Library, Hayward Literacy Plus, Hayward, South Alameda County NAACP, the Scholarship fund of the Alpha Omega Chapter of Delta Kappa Gamma, Bruns House of the Hospice of the East Bay, or any favorite charity of your choice.
See more
See Less
Services
No services are scheduled at this time. Receive a notification when services are updated.
RECEIVE UPDATES
In Memory Of
Marilyn Blanche BAKER-MADSEN
Help tell the story of your loved one's unique life. Leave a memory or share a photo below to show your support.